GCSE Tuition in Wembley
Maths, English, Science Tuition for Years 9, 10 and 11.
About Our GCSE Tuition
Learn how our OFSTED registered tuition centre helps GCSE students achieve outstanding results
About Our Centre
Talent Engaged Tuition is an OFSTED registered tuition centre in Wembley. By combining exceptional tutors with a bespoke curriculum that's aligned with major exam boards like AQA, Edexcel and OCR, our students achieve fantastic results, year after year.
What GCSE Subjects We Teach
Our tuition centre focuses on GCSE Maths, GCSE English and GCSE Science (Combined & Separate Sciences).
Group tuition or one-to-one?
This will depend on the requirements of your child. Get in touch for a free assessment & trial, and we'll consult you on the best options.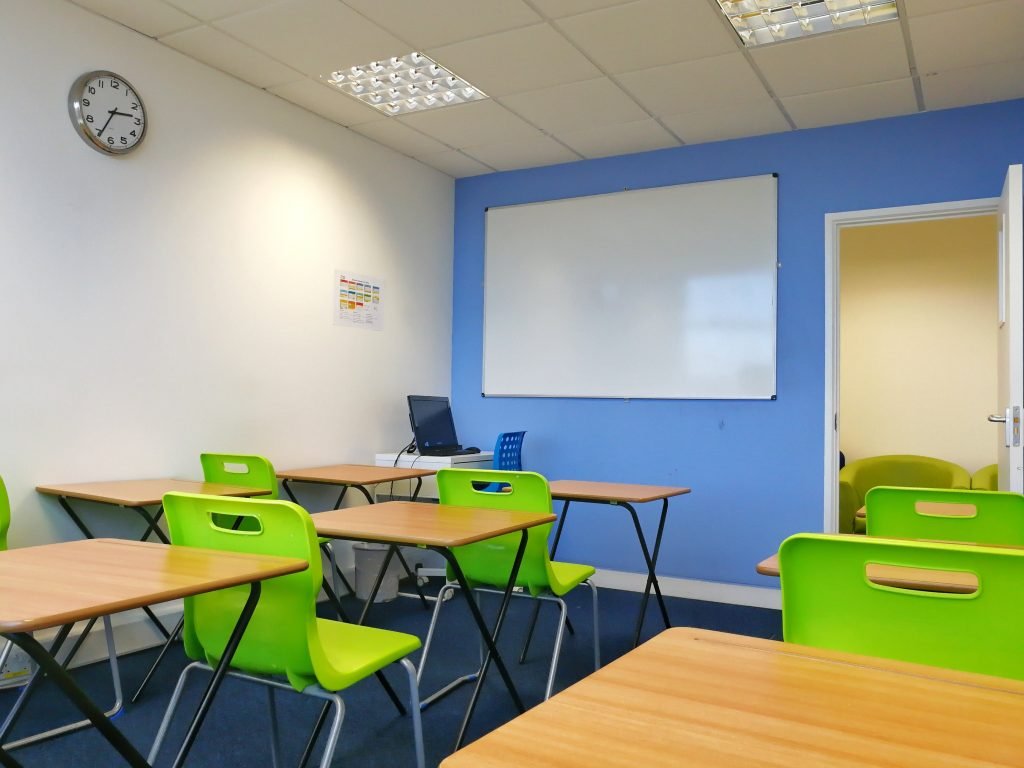 How We Teach GCSE Maths, English & Science
Small groups: We group GCSE students based on year group, so a year 11 student will study with other year 11 students. (We also offer one-to-one tuition).
Teaching one topic at a time: Similarly to school, our tutors teach the entire class one specific topic per lesson. This keeps everyone aligned to a single goal of mastering that topic, and we use this approach throughout the academic year to cover the entire syllabus.
GCSE syllabus & exam preparation: students will be taught from our updated GCSE (9-1) syllabus, practise exam technique and learn how to deal with exam pressure.
Timetable options: Students can attend between 1-6 hours per week. A typical GCSE student will attend 6 hours per week (2 hours for Maths, English and Science), and this is usually split into 3 hours on one day, and 3 hours on another day.
How We Help GCSE Students
A few reasons why our GCSE Maths, English & Science classes will benefit your child
Bespoke GCSE Curriculum
Our bespoke GCSE syllabus for Maths, English & Science is fully aligned with major exam boards like AQA, Edexcel and OCR.
94% GCSE Success Rate
Our bespoke syllabus & high standards of teaching have resulted in exceptional student pass rates of 94%.
Regular Parent Conferences
Every 12 weeks we give parents an opportunity to discuss their child's progress & next steps.
GCSE Exam Preparation
Leading up to the GCSE exams, we'll be running through past papers, practise exam questions and topic revision.
Qualified & Experienced Tutors
To ensure a high-quality learning environment & the best results, we only hire UK qualified & experienced tutors/teachers.
Homework for every lesson
To keep GCSE students mentally stimulated at home — as well as prepare for exams — we give homework for every lesson.
Group & 1-1 GCSE Tuition
Small groups with an average of only 6-8 students allows tutors to give individual attention and support.
Ofsted Registered Tuition Centre
Being Ofsted registered means that you can be confident that your child will be educated in a safe & secure environment.
Personalised support & guidance
Students receive the support & guidance they need to develop an organised, efficient & effective learning mentality.
Our GCSE Success Rates
94% of our GCSE students achieved a minimum C grade
GCSE TESTIMONIALS
"I have two children who attended Talent Engaged Tuition. My older son had one to one tuition and my second child attends one hour of English, Maths and science on a Saturday morning. I have seen a noticeable improvement in both of them. The centre was very thorough in identifying the ideal tuition technique for each of my two and after a few weeks, I could see they were right. The centre was very professional, approachable and high quality of teaching. Thank you for having a positive impact on my children approach to learning and studying."
Mrs Al-Obaidi
Mother of Eddieb & Tara
Try our GCSE tuition for free!