Talent Engaged Tuition

London Alperton

Maths, English & Science tuition for Primary, 11+, KS3, GCSEs & A-Levels.
Tuition Centre in Alperton, London
Learn how our Ofsted registered tuition centre helps students from Year 1 to A-Levels achieve outstanding results.
About Our Tuition Centre
Talent Engaged Tuition started off as a one-classroom setup and now boasts 10 modern, purpose-built classrooms supporting students from Year 1 to A-Levels.
Thanks to our focus on exceptional tutors and delivering the best quality education through our bespoke curriculum, we've earned the trust of local councils and schools (Brent & Ealing Council and Alperton Community School & Preston Manor High School) for over 6 years.
Book a free trial here to learn more about how we can help your child produce exceptional results too.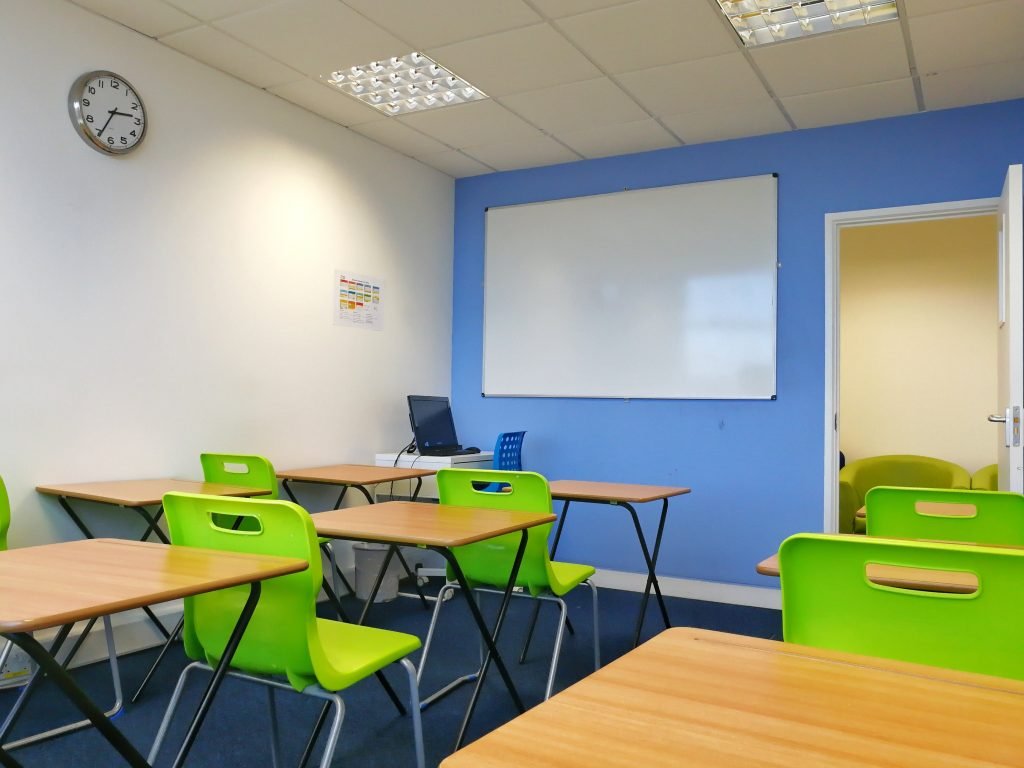 How We Tutor & What Makes Us Different
Talent Engaged Tuition delivers the structure & quality of private school education at affordable rates. Your child will be allocated to a small class of an average of 6-8 students of the same year group. This means a Year 11 student will be taught by specialist GCSE tutors for Maths/English/Science, with other Year 11 GCSE students, all learning the GCSE syllabus. The same applies from Year 1 up to A-Levels.
One of our key drivers to success is our unique bespoke curriculum that has been built by our team of highly experienced teachers and examiners. We are not here to replicate what they do at school, we are here to build upon the existing foundation they have and stretch them further to achieve outstanding results.
If one-to-one tuition is what you're after, get in touch here and we'll pair you up with one of our fantastic tutors.
Why Study At Talent Engaged Tuition?
Our combination of top-quality tutors, a bespoke curriculum and regular feedback helps students produce outstanding results, year after year.
Ofsted Registered Tuition Centre
Being Ofsted registered means that you can be confident that your child will be educated in a safe & secure environment.
Results-Driven Tuition Centre
Our bespoke syllabus, paired with a high standard of teaching, has enabled students to produce fantastic results year after year.
Regular Parent Conferences
Provides an opportunity for parents to get feedback and discuss next steps with tutors every 12 weeks.
Qualified & Experienced Tutors
To ensure a high-quality learning environment & the best results, we only hire UK qualified & experienced tutors/teachers.
Homework for every lesson
To keep our students' stimulated outside of school and tuition, we give 30 minutes of homework for every hour of tuition.
Personalised support & guidance
Students receive the support & guidance they need to develop an organised, efficient & effective learning mentality.
Bespoke Curriculum
Our bespoke syllabus is fully aligned with the National Curriculum, ensuring students learn every topic needed to pass exams!
Assessments Every 6 Weeks
Students sit an assessment every 6 weeks, which gives you a regular, real-time update on their academic performance.
Modern education facilities
We've created a positive environment where students learn in modern, well-lit classrooms on comfortable independent desks.
Book a free trial to discover how we can help your child achieve outstanding results!
Alternatively, call us on 0203 504 4040 to speak with our team
Directions To Our Alperton Tuition Centre
Our centre is safely located on the 4th floor of Alperton House with plenty of popular transport links.
FIND OUR TUITION CENTRE ON GOOGLE
OPENING TIMES
| | |
| --- | --- |
| Monday | 12pm - 9pm |
| Tuesday | 12pm - 9pm |
| Wednesday | 12pm - 9pm |
| Thursday | 12pm - 9pm |
| Friday | Closed |
| Saturday | 10am - 5pm |
| Sunday | 10am - 5pm |
Find us in Alperton House
CAR:
Parking is available for £2 per day on-site or free for 2 hours at the local Sainsbury's, just 2 minutes away.
BUS:
Local bus routes include 79, 83, 487 and 245.
TRAIN:
Our closest train lines are Alperton (Piccadilly Line) or Hanger Lane (Central Line).
How We Boosted Alperton's GCSE Students By 1.7 Grades
In collaboration with Alperton Community School, we helped Year 11 students prepare for their GCSE exams.
1.7 Grades Up in just 6 weeks
For 6 weeks in May 2018, we worked in collaboration with Alperton Community School to support Year 11 students preparing for their GCSE exams in Maths, English & Science. Students were attending tuition for 6 hours per week.
On average, students that attended our 6-week booster classes saw an average improvement of 1.7 grades from their predicted grades provided by the school!
These fantastic results are proof of our ongoing quality of education, talented tutors and of course, the hard work of our students.
Our Student Success Rates
90% of students gained entry to 1st choice school
87% of students scored above 110 points
94% of GCSE students achieved minimum C grade
85% of A-Level students achieved minimum B grade
What Parents Say About Us
"I have two children who attended Talent Engaged Tuition. My older son had one to one tuition and my second child attends one hour of English, Maths and science on a Saturday morning. I have seen a noticeable improvement in both of them. The centre was very thorough in identifying the ideal tuition technique for each of my two and after a few weeks, I could see they were right. The centre was very professional, approachable and high quality of teaching. Thank you for having a positive impact on my children approach to learning and studying."
Mrs Al-Obaidi
Mother of Eddieb & Tara
Try our tuition for free!
Book a free trial to discover how we can help your child achieve outstanding results!
Alternatively, call 0203 504 4040 to speak with our team