How We're Keeping Your Children Safe: COVID-19
From steam cleaning to social distancing; here's a summary of everything we're doing to protect your family.
Safety Measures at Talent Engaged Tuition
Temperature Checks Upon Entry
As soon as anyone enters the centre – meaning students, parents, teachers or staff – we will check your temperature. Anybody showing signs of a high temperature will be asked to return home.
Masks in classrooms
Although all of our classrooms are air-conditioned, we request for all of our tutors and students to wear masks during lesson times.
Hand sanitisation
Everyone is required to clean their hands using our provided hand sanitisation stand upon entry. Of course, we request that parents remind their children to wash their hands thoroughly and regularly as well.
40% smaller classes! 
Our typical classroom capacity is between 10-12 students, however, to maintain comfortable and safe distances, we're limiting group sizes to an average of just 6-8 students.
As an added bonus, all students get more tutor attention!
Air conditioned rooms
Air quality is important. That's why the entire tuition centre is air conditioned for a constant flow of fresh, clean air. We turn these on before students arrive to ensure it's pleasant and cool by the time their lesson starts.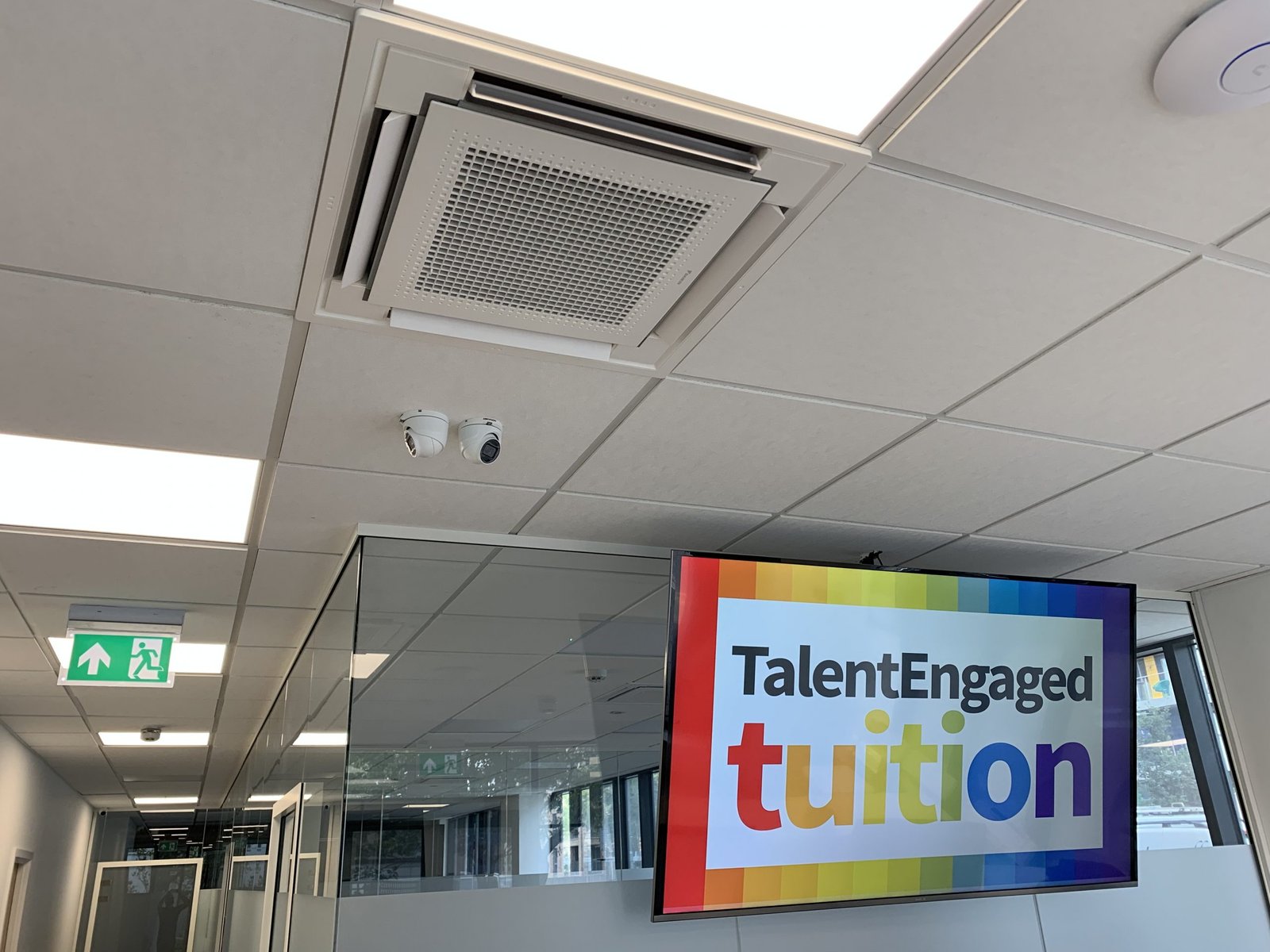 Daily deep cleans
Our cleaners come in on a daily basis to steam clean all of the classrooms, toilets and any contact surfaces. To be extra safe, we then use antibacterial spray to wipe down all desks & tables too.
Spaced out timetables
Wherever possible, we have spaced out lessons across the week to avoid congestion in the centre. This means less people will be present at the centre on any given day, giving everyone more space and making social distancing easier.
Regular hand washing
Children encouraged to wash hands regularly throughout the day, in addition to the hand sanitisation upon entry. This helps to prevent the spread of any possible germs and maintains a high level of hygiene for all.
Try Talent Engaged Tuition for FREE
Experience our tuition centre for yourself with a FREE trial lesson
Talent Engaged Tuition takes customer data incredibly seriously. That's why this website only uses secure, encrypted forms and any personal data we collect will only be used for internal purposes and never shared with third parties.
Book a FREE trial today and discover why parents, schools and councils have trusted us for over 10 years.