Learn more about what Talent Engaged Tution can do for your child
The signup process
Getting started with tuition is a simple, three step process.
1.
Book a free trial for your child. This process will give you an opportunity to meet our team, explore our facilities and test the classroom environment for yourselves.
2.
When you visit our centre, we'll ask your child to complete a 30-minute test and the results will help us identify what your child needs help with the most. We will also arrange your free trial lesson.
3.
Once we know what support your child needs and you've tried our classes, all you have to do is register and you can start lessons that same week!
What you can expect from Talent Engaged Tuition
From registration to classroom, here's a breakdown of how our tuition centre works
Personalised support & guidance
Rather than just signing you up for tuition, we like to sit down with parents & students to learn more about them. What do you enjoy? What challenges you? Only by understanding these things can we help children develop an organised, efficient and effective learning mentality.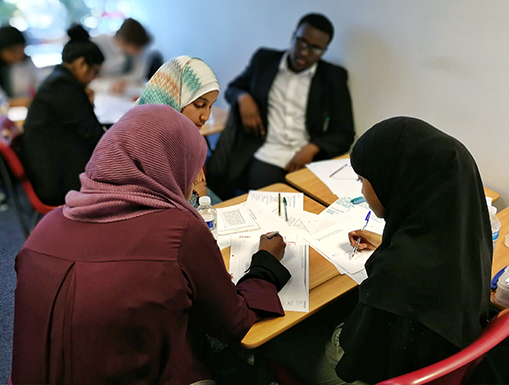 Mentoring & advice
We understand that making decisions about education and careers can be difficult and stressful. That's why we're always happy to offer students advice– especially those studying GCSE and A-Levels — to help them navigate subject and career options.
Bespoke syllabus 
Like private schools, we have dedicated Subject Coordinators building our bespoke syllabus (fully aligned to the National Curriculum and major exam boards like AQA, OCR and Edexcel). This central control allows us to plan lessons for the entire year and cover everything students need to learn for exams.
Assessment every 6 weeks
After 5 weeks of learning a particular set of topics, students are tested on week 6 to assess how much they've learnt. The results show us where the student is successful, but also gives us an idea of where there is room for improvement so that we can reinforce those topics.
Homework for every lesson
Every student receives approximately 30 minutes worth of homework for each hour of tuition. We find it's a good amount of work that will keep their brains stimulated outside of school & tuition, without being too stressful.
Parent conferences
Want regular updates about how your child is progressing? Every 12 weeks we organise a parent conference, allowing parents to catch up with tutors and ask any questions.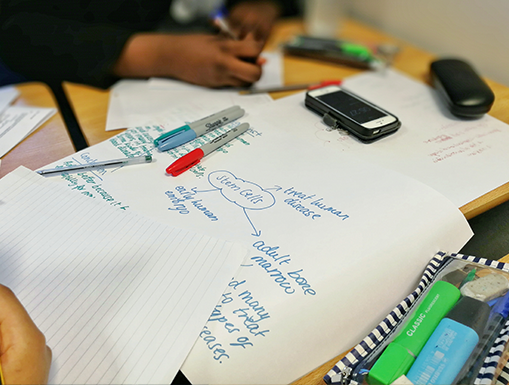 Qualified & experienced tutors
We only use UK qualified and experienced tutors that are either active/experienced school teachers, or industry professionals like trainee doctors, dentists and engineers that are currently working in their respective fields.
Small classes
Schools can overcrowd classrooms with 25-30 children at one go, making it difficult to give them individual attention. Our centre maintains an average of 6-8 students per class so that everyone gets the support they need to succeed.
Try Talent Engaged Tuition for FREE
Experience our tuition centre for yourself with a FREE trial lesson
Talent Engaged Tuition takes customer data incredibly seriously. That's why this website only uses secure, encrypted forms and any personal data we collect will only be used for internal purposes and never shared with third parties.
Book a FREE trial today and discover why parents, schools and councils have trusted us for over 10 years.