Tuition That Delivers Results
Ofsted registered tuition centres in London & Birmingham for Primary, 11+, KS3, GCSE and A-Levels.

Why Study At Talent Engaged Tuition?
A few reasons why your child will succeed by studying at Talent Engaged Tuition
Ofsted Registered Tuition Centre
Being Ofsted registered means that you can be confident that your child will be educated in a safe & secure environment.
Results-Driven Tuition Centre
Our bespoke syllabus, paired with a high standard of teaching, has enabled students to produce fantastic results year after year.
Regular Parent Conferences
Provides an opportunity for parents to get feedback and discuss next steps with tutors every 12 weeks.
Qualified & Experienced Tutors
To ensure a high-quality learning environment & the best results, we only hire UK qualified & experienced tutors/teachers.
Homework for every lesson
To keep our students' stimulated outside of school and tuition, we give 30 minutes of homework for every hour of tuition.
Personalised support & guidance
Students receive the support & guidance they need to develop an organised, efficient & effective learning mentality.
Bespoke Curriculum
Our bespoke syllabus is fully aligned with the National Curriculum, ensuring students learn every topic needed to pass exams!
Assessments Every 6 Weeks
Students sit an assessment every 6 weeks, which gives you a regular, real-time update on their academic performance.
Modern education facilities
We've created a positive environment where students learn in modern, well-lit classrooms on comfortable independent desks.
Tour Of Our Wembley Tuition Centre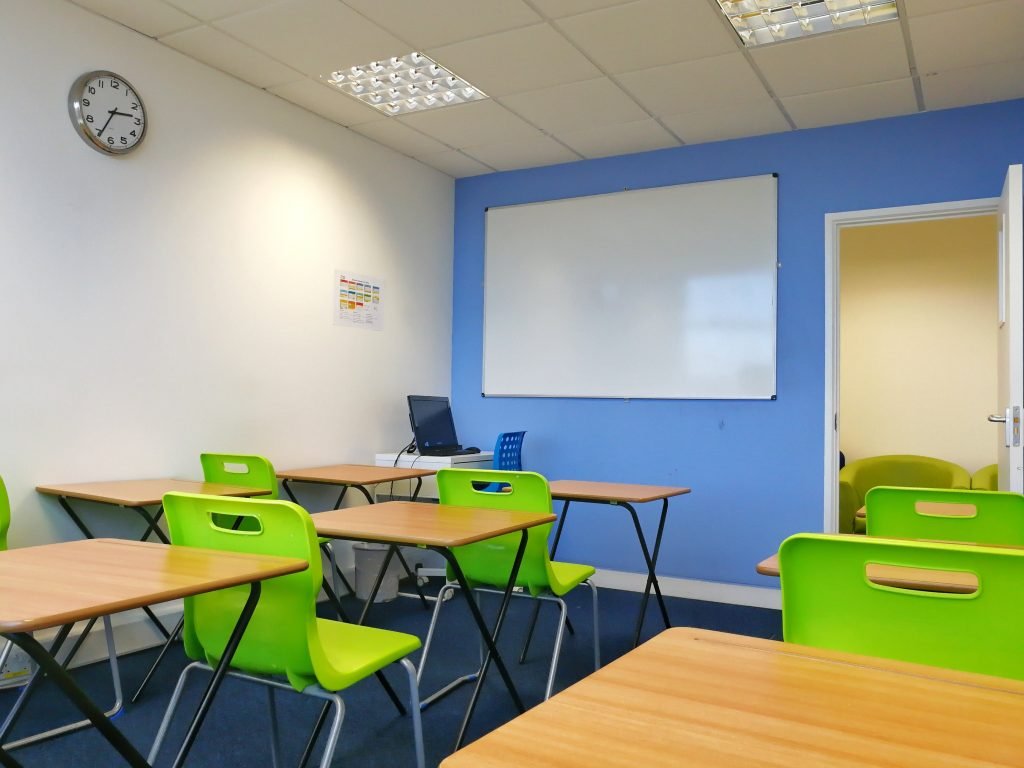 How Our Students Performed In 2017
Just some of the achievements our tuition centre is proud of
90% of students gained entry to 1st choice school
87% of students scored above 110 points
94% of GCSE students achieved minimum C grade
85% of A-Level students achieved minimum B grade
Testimonials
Priya
A-Level Chemistry & Biology Student, Ealing
I enrolled at Talent Engaged Tuition after i received some bad AS results in my January exams, I was struggling with some key basic principles in Biology. My tutors at talent Engaged Tuition really took their time to understand my aspirations to pursue a medical career and really guided every step of the way to achieving an A in my A-Level Biology & Chemistry. I will cherish Talent Engaged Tuition in my heart for really making the difference in my life.
Mrs. Gill
Mother of Krish, Harrow
Talent Engaged Tuition is the best thing I have ever done for my child Krish. Studying at Talent Engaged Tuition for over the last 3 months Krish has been able to think faster and has become more confident in general and progressed very well in Maths & English.
Mr. Desai
Father of Sandip, Wembley Park
I would highly recommend Talent Engaged Tuition as they are a fantastic tutoring service that really focus on quality and customer satisfaction. They guided my son Sandip through the 11+ entrance exams and Sandip was offered a place at the Tiffin Boys School and Langley Grammar School. I shall definitely continue to send Sandip to Talent Engaged Tuition for many years to come.
Marie Gibb
Mother of Gavin, Perivale
I would like to thank everyone at Talent Engaged Tuition for supporting my son Gavin through his AS Maths exams. Definitely will be sending my daughter Stephanie next term and will be highly recommending you guys.
Cara Gannon
A2 Biology & Chemistry Student (2014), Pinner
I would like to thank you for all your help I received throughout the year with chemistry and biology a level. I received 3 A's in my A levels and couldn't be happier. Without the excellent standard of teaching provided, I doubt I would've got the results I received. I would highly recommend this centre to any student who may need extra support.
Thank you Talent Engaged Tuition
I would like to thank everyone at Talent Engaged tuition for providing my son Naresh with all the support and guidance with his 11+ entrance exams for Tiffin Boys School. Alpa Patel, Ealing
Try Talent Engaged Tuition for free!