Maths Tutoring Jobs in Alperton/Wembley
Educate & inspire young people with your passion for Maths, while making some extra cash on evenings & weekends.
So, you want to tutor Maths?
How do you feel about leading a small classroom of 6 to 8 students and sharing your knowledge of Maths with them?
Our tuition centre in Alperton hosts 8 modern, bright and air-conditioned classrooms where you'll be able to teach students from Year 1 all the way to Year 13 (depending on your comfort zone, of course!)
Whether you're a qualified teacher or just starting out in the world of tutoring, we welcome anyone with a genuine desire to help young people.
If you're still interested, read on. 
 why you'll love tutoring here 
pre-made teaching resources
You won't have to prepare any teaching materials; we share everything you'll be teaching in advance and leave it all printed for when you arrive for lessons.
flexible hours
Whether you want to work 2 or 20 hours a week, we run group and 1:1 lessons every day of the week giving you plenty of options to suit your routine & availability. 
positive vibes only
We don't like politics or negative vibes. You'll be joining a relaxed and friendly company culture that priorities one simple thing: the well-being and success of our students. 
no parent meetings
Our management team is responsible for interacting with parents and answering any queries they may have about student progress - not you. You just teach and go home! 
work stays at work
You'll never be expected to take work home with you. Lessons are planned in a way that everything (marking & feedback) can be done within your allocated teaching time.
make a real impact
Our groups are nice & small - usually 6-8 students of the same year group - giving you an opportunity to make a real impact on your students.
Do you have what it takes and want to be a part of our team? Hit the button below to send us your CV!
Why our tutors love teaching here
Teachers
"Tutoring privately has always been more hassle than it's worth. Between travelling to different houses, preparing work for lessons, marking and dealing with parents – it just didn't feel worth my time.
Talent Engaged Tuition takes away most of those gripes. Lesson plans and worksheets are pre-planned and provided in advance for all of my classes, all marking is done within class time and I don't have to deal with parents directly. Their system means I can do what I'm best at (teaching!), do my fixed hours and go home."
– Mohammed, Maths Teacher at Alperton Community School
University students love tutoring here because…
"Tutoring science at Talent Engaged Tuition on weekends has been a flexible & convenient way to make extra money, in a way that ties into my Pharmacy degree. It's great because I can create a meaningful impact on my GCSE students preparing for exams. It's very rewarding!
I also like that it's very good experience with lots of transferrable skills, especially if I decide to go into teaching in future."
– Lamba, Science Tutor & Pharmacy student at Kingston University
 what we look for in tutors
Parents pay their hard-earned money to send their children here. That's something we have a tremendous amount of respect for.
For that reason, you won't be judged based solely on academic grades. We want tutors on our team who genuinely care, have passion for their subjects and want to help young people be the best they can be. If that's you, we want to hear from you.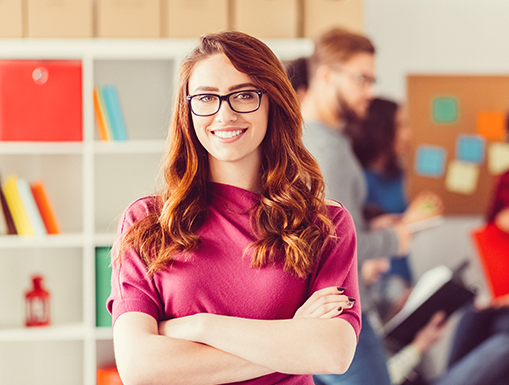 RELIABility
Tutoring here means you'll be given a regular group of students that rely on you, week in & week out. We need tutors to be consistent and reliable with anything pre-scheduled.
positive Role Models
Your students will see you as a role model. Setting the right examples with punctuality, dedication and passion go a long way in building positive relationships with them. 
confidence & passion
Students should be able to feel your passion when you teach them. We look for tutors who can truly inspire young people with a confident, charismatic delivery.
excellent academic background
You should have a passion for Maths, English or Science with a strong academic background to back it up.
Do you have what it takes and want to be a part of our team? Hit the button below to send us your CV!
Frequently Asked Questions
When will I have to work?
You let us know which days and times you are available to tutor and we shall allocate lessons based on your availability. You can work from as little as 2 hours to 40 per week and you will be expected tutor in the allocated slot on a weekly basis. We are open evenings, weekends and school holidays (although if you are a current student, we understand and support you with time off during exams).
Who prepares the teaching resources?
We have a dedicated team of curriculum coordinators who do a first-class job of creating outstanding learning resources for our centre. So you will walk in for your lesson and have everything prepared and printed for you to go and tutor. Many tuition centres expect you to prepare and print resources in your own time, but we do it for you.
Where does the tutoring happen?
All tutoring is carried out in our centre. Our centre has complete CCTV monitoring to ensure the safety of student and staff. We have dedicated classrooms and learning facilities. We provide all our staff and students with a fully safeguarded environment and eliminate that daunting feeling of having to go to strangers home to tutor.
Do I have to take work home with me?
No, if we schedule you to work on a Saturday morning from 10am till 12pm, that means all your work is completed within that allocated time.
About our Tuition Centres
Talent Engaged Tuition started off as a one-classroom setup and now boasts 8 modern, purpose-built classrooms supporting students from Year 1 to A-Levels.
Thanks to our focus on exceptional tutors and delivering the best quality education through our bespoke curriculum, we've earned the trust of local councils and schools (Brent & Ealing Council and Alperton Community School & Preston Manor High School) for over 6 years.
Talent Engaged In Alperton
Talent Engaged In Sparkhill
A message from our centre manager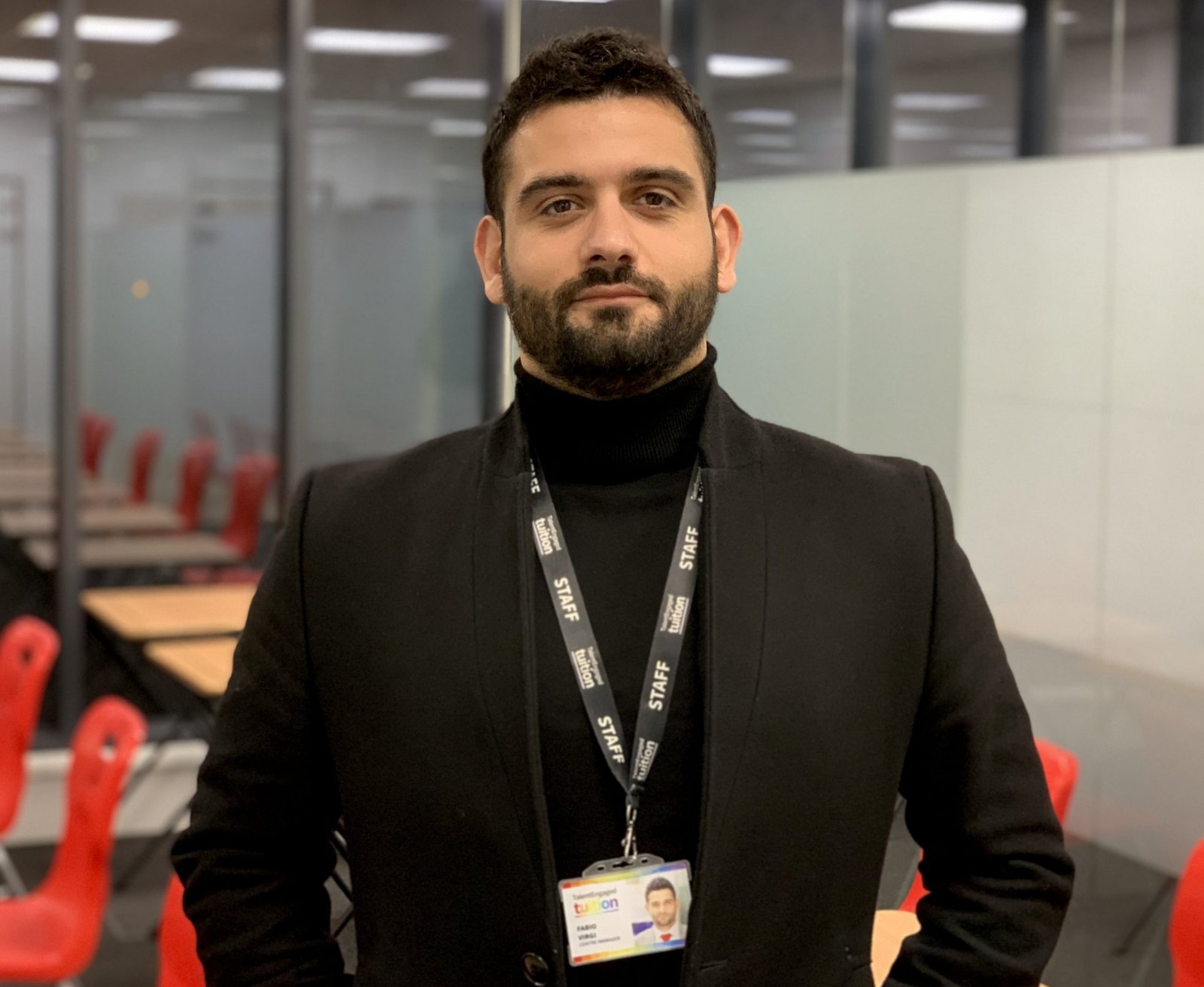 "It's important to us that tutors enjoy working here; we want everyone to come in and leave with a smile. Tutors have the creative freedom to deliver engaging lessons their way - without anybody breathing down their neck! - and by removing the burdens of lesson prep and parent meetings, it also allows our tutors to focus on what they're good at - delivering inspiring lessons." 
Apply to tutor Maths in Alperton today!
Enter your details below or email cv@tetuition.com
if you're interested in joining our team
Talent Engaged Tuition takes your data incredibly seriously. That's why this website only uses secure, encrypted forms and any personal data we collect will only be used for internal purposes and never shared with third parties.
Book a FREE trial today and discover why parents, schools and councils have trusted us for over 10 years.