A-Level Tuition in Sparkhill
Group and 1:1 tuition for Biology, Chemistry, Maths and Physics.
 Learn how our OFSTED registered tuition centre helps A-Level students achieve outstanding results 
About our A-Level Tuition in Sparkhill
Talent Engaged's approach to A-Level tuition is a holistic one which means that students benefit from study skills advice, exam preparation and organisation as well as our tutors' specialist subject knowledge.
There is a great deal of pressure to achieve high grades at A-Level, now more so than ever. We are able to offer support at this stressful time, providing techniques that will help students answer A Level exam questions clearly and concisely. Our tutors build an understanding of their students' needs and give valuable support in the right areas to ensure success.
All our A-Level tutors hold degrees in their subject areas and the majority teach at sixth-form colleges and schools throughout London. Our tutors' proven track record enables them to equip their students with everything they need to get the grades they are capable of.
 What you can expect from our A-Level tuition
Revise your selected subjects thoroughly
Work on the topics you have the most difficulty with
Develop exam technique with past papers
Stay focused and gain motivation from other students
Boost your overall confidence
Voted The Best Tuition Centre for A-Levels

4.9 STARS FROM OVER 27 RECENT GOOGLE REVIEWS

5/5 STARS REVIEWS ON FACEBOOK
Rated Excellent on TrustPilot 
What our students say
""After receiving my AS level grades I had not much hope of getting into university, I still applied to a foundation course. After being introduced to talent engaged tuition I improved so much that once I received my A level grades I got straight into pharmacy which was the course i initially wanted to do. The management team is incredible and very understanding, the teachers are excellent at what they do and know exactly what they are talking about. I would highly recommend this tuition centre to anyone who needs URGENT support in LIMITED TIME , it is worth the money you pay. I am extremely pleased with where I have gotten with the help of them and I don't think any other tuition centre would have helped, supported and motivated me as much. This tuition centre deserves not a 5/5 but 6/5. Thank you once again talent engage tuition for everything"
What parents say
"My daughter is in year 13 and has been having 1 to 1 tuition for maths which she is finding really helpful. The service is very professional and well run. I would highly recommend it.".
Why more than 100 students attend our A-Level tuition classes
Ofsted registered tuition centre
Being Ofsted registered means that you can be confident that your child will be educated in a safe & secure environment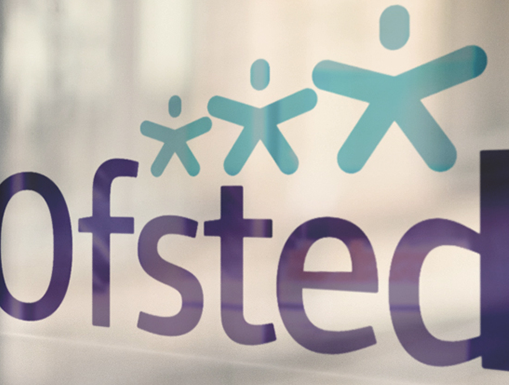 Qualified & experienced tutors
To ensure a high quality learning environment & the best results, we only hire UK qualified & experienced tutors/teachers
Assessment every 6 weeks
Students sit an assessment every 6 weeks, which gives you a regular, real-time update on their academic performance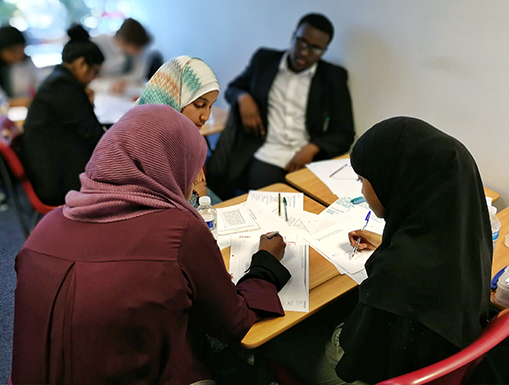 Results driven tuition centre
Our bespoke syllabus, paired with a high standard of teaching, has enabled students to produce fantastic results year after year
Modern educational facilities
We've created a positive environment where students learn in modern, well-lit classrooms on comfortable independent desks
Regular parent conferences
Provides an opportunity for parents to get feedback and discuss next steps with tutors every 12 weeks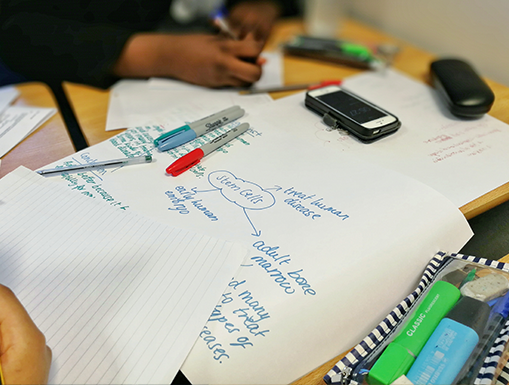 Let's talk about A-Level tuition
Are you OFSTED registered?
Yes, see our Ofsted page for more information on what this means and how it might be able to benefit you.
How long has Talent Engaged Tuition been operating?
Talent Engaged Tuition has been successfully providing top quality tutoring services to the local communities since November 2012.
Which days and times are the lessons?
Our lessons run on weekday evenings from 4.30-9pm and 10-4pm on weekends. Once we have completed the initial assessment & consultation, your child will be allocated to suitable classes based on their age and academic ability. Students are split into groups, like sets in schools. We have a number of groups available during the weekday evenings and weekends.
Do you offer 1-1 or Group lessons?
We offer options of both.
How much do lessons cost?
We do our best to offer customers value for money. We have a variety of packages available based on the number of subjects and lessons you enroll on too. An average hourly cost is around £15ph.
Do you use qualified tutors?
All our tutors are fully qualified to teach the lessons they cover. Some of our tutors are qualified teachers teach at schools and others are trained tutors highly qualified in their field. Our tutors are qualified from top British universities. All tutors at Talent Engaged Tuition undergo rigorous tutor training prior to teaching students and also receive regular training to ensure top quality teaching is provided to our students.
How many students are there in a class?
We have an average of 6 students per class, with a maximum of 9. This means that each student gets that individual attention every lesson because our tutors can spend adequate time with each student. We understand that although students should be challenged, they should not feel rushed and there should be plenty of time allowed to make sure they fully understand everything they are being taught.
How long will it take for me to see results in my child's progression?
This is a question that truly reflects on each individual student and how much contribution to homework, classwork and revision they are willing to undertake. More or less, all of the students at Talent Engaged Tuition are dedicated and passionate students who want to learn and want to do well and are supported strongly by their families. We believe in pushing students and getting them to meet their true potential and beyond. On average, we have noticed that students can move up an academic level in about 6-8 months of joining. We are here for your child to progress!
About our Sparkhill Tuition Centre
Talent Engaged Tuition started off as a one-classroom setup and now boasts 10 modern, purpose-built classrooms supporting students from Year 1 to A-Levels.
Thanks to our focus on exceptional tutors and delivering the best quality education through our bespoke curriculum, we've earned the trust of local councils and schools  for over 6 years.
Book a free trial here to learn more about how we can help your child produce exceptional results too.
| | |
| --- | --- |
| Monday | 1pm – 9pm |
| Tuesday | 1pm – 9pm |
| Wednesday | 1pm – 9pm |
| Thursday | 1pm – 9pm |
| Friday | Closed |
| Saturday | 10am – 3pm |
| Sunday | 10am – 3pm |
A message from our Centre manager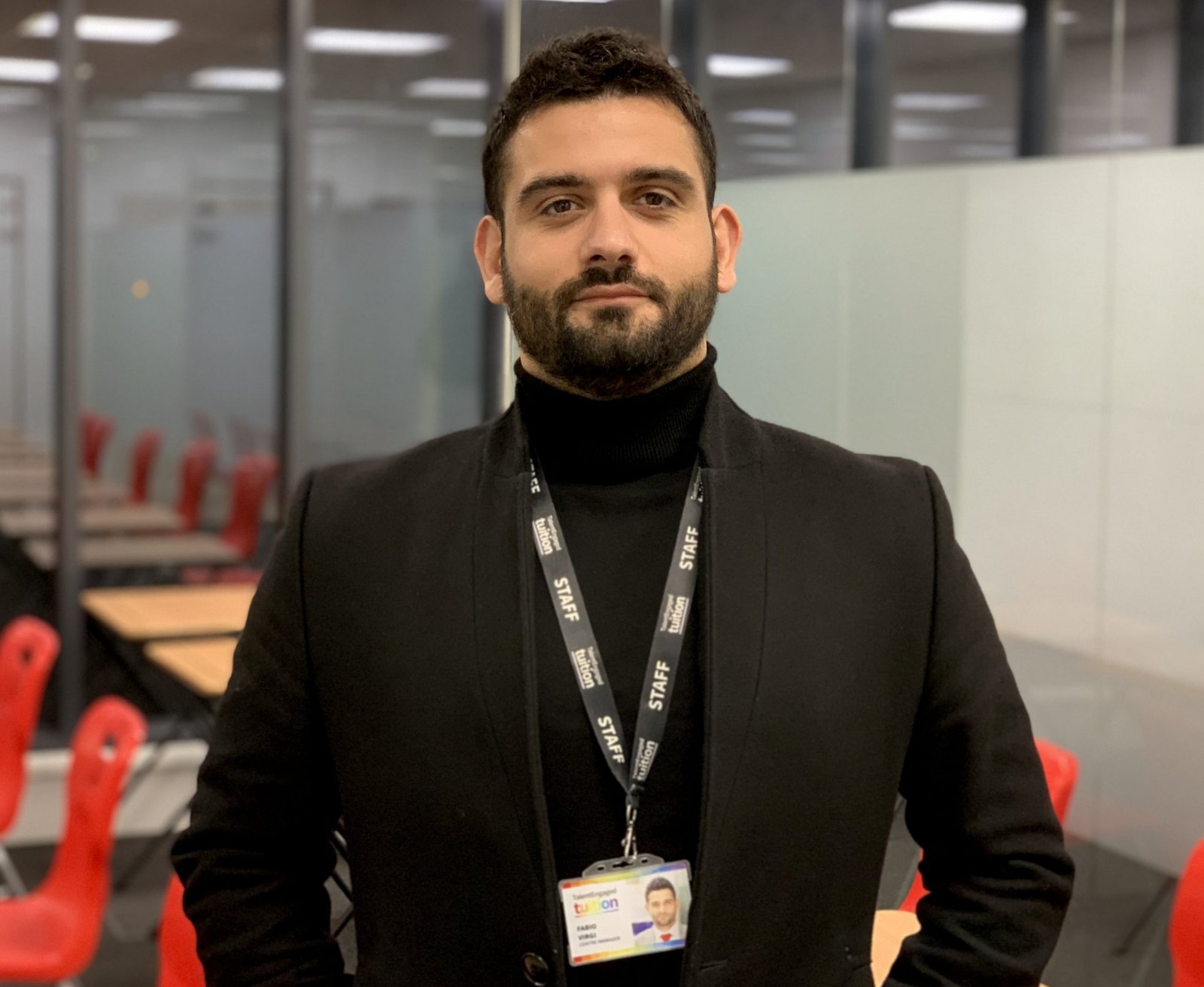 "A-Levels are a very stressful time for students, so our group lessons aim to cover all of the key topics from year 12 and year 13 in order to give a strong foundation leading into exams.
Our tutors for A-Level are a range of qualified teachers and professionals with Masters & PhDs, so students are always learning from someone with both passion and in-depth knowledge of their field."
Try A-Level Tuition for FREE
Experience our tuition centre for yourself with a FREE trial lesson
Talent Engaged Tuition takes customer data incredibly seriously. That's why this website only uses secure, encrypted forms and any personal data we collect will only be used for internal purposes and never shared with third parties.
…or call us on 0800 270 7979
Book a FREE trial today and discover why parents, schools and councils have trusted us for over 10 years.